Milford Sound is one of New Zealand's least accessible places and it absolutely stunning around here. Sheer mountains rising out of the water and magnificent waterfalls cascading over the mountainside. It's a unique landscape that is not found anywhere else in the world, although "Fiordland National Park" reminds me of Norway (kind of, but not really).
Here, the New Zealand fur seal lives and a pod of bottle nose dolphins have made the fjord their home. We have booked a two-hour cruise in Milford Sound with Go Orange. Fortunately, they have just renovated their boat "Milford Haven", it's so new the interior is still shining. Super nice boat, comfortable sofas and large open areas with massive windows that gives us good views of the surroundings. It's custom built for the cruises in the fjord, which make it a great boat for seeing as much as possible of Milford Sound.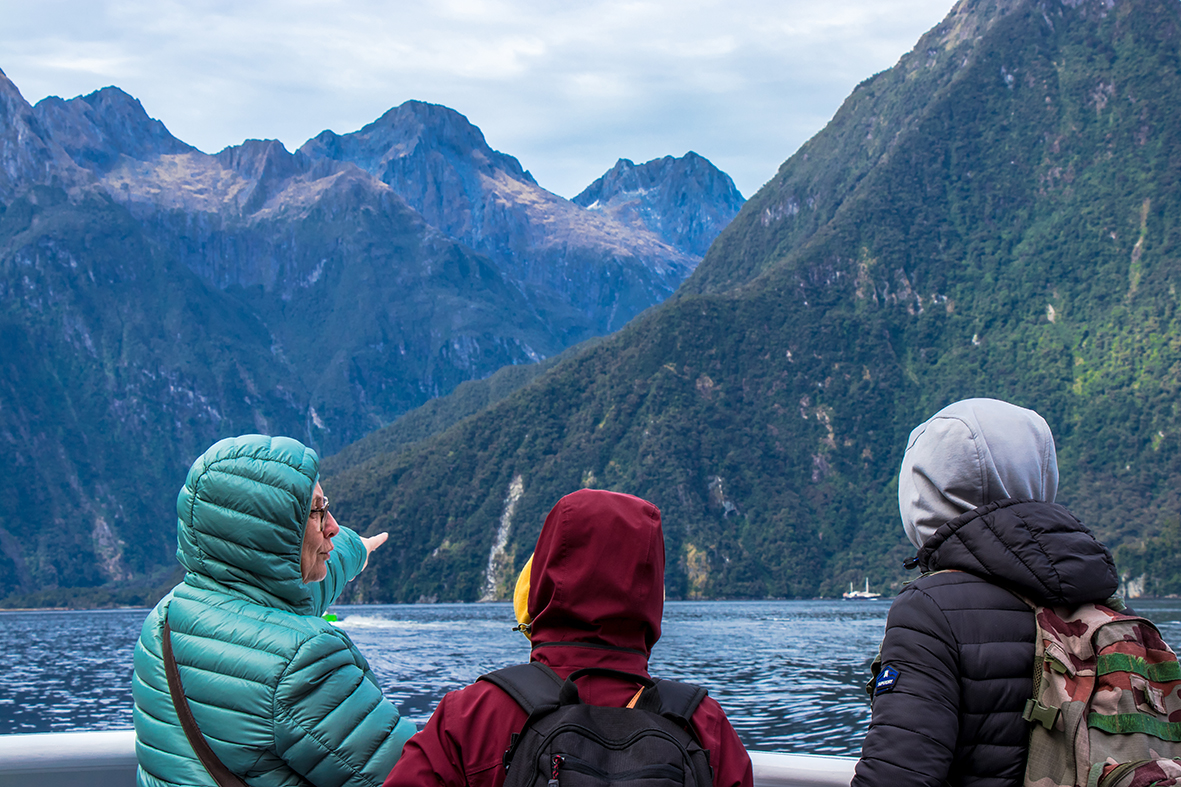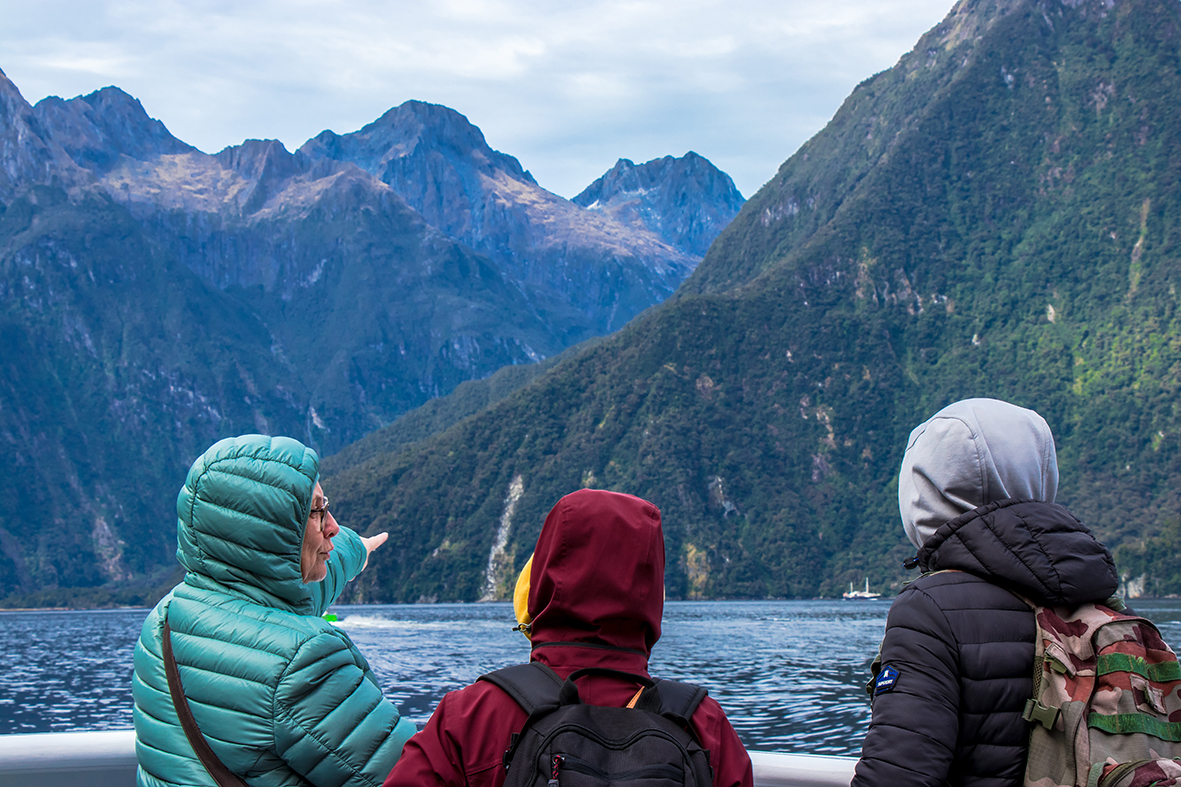 The boat take off early as we have booked the first trip in the morning, it's nice to wake up with a berry smoothie from the cafe on board with the beautiful views all around us.
I've seen Norway's fjords before, but for Leanne this is the first time she have seen anything like this. Her jaw have dropped almost all the way down to the floor and her body just screams WOW. Milford Sound really is a magnificent place.
To see the bottlenose dolphins in the fjord is not a guarantee, but we are lucky to see them cruising along one of sides. Every time I see dolphins in the wild, I get shivers down my spine, they are such a beautiful and intelligent animal. And with what style they swim along, so fast and graceful. They are so harmless and fragile. It's an honor to witness them in their right element.
The boat takes us all the way to Tasman Sea in the end of Milford Sound, we can see all the way to the horizon. On the way back through the fjord, we stop at famous Stirling Falls and the captain drives the bow straight into the waterfall. Anyone who wants can get a shower but we are happy to watch it at a safe distance from the splashing water.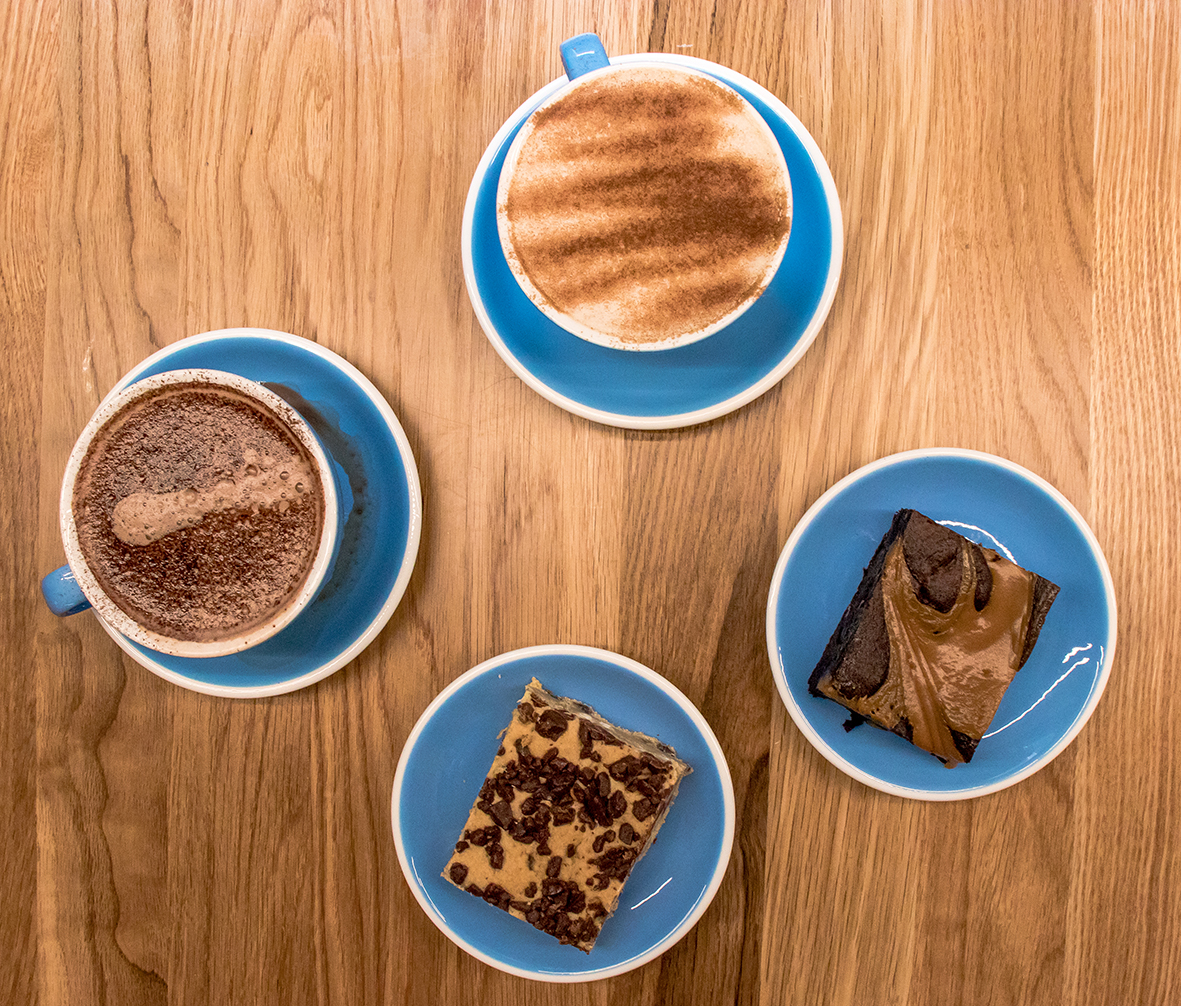 At "Seal Rock" there are almost always a bunch of seals relaxing in the sun. Huge and fat they just lay there and yawns, scratching themselves and just chillin while we, the tourists, take photo after photo.
That's the only thing about Milford Sound, even though it's not the easiest to get here, huge tourists crowds are drawn to these cruises. A chance to get out into real wilderness without having to walk one meter or have expensive equipment of course makes Milford Sound popular.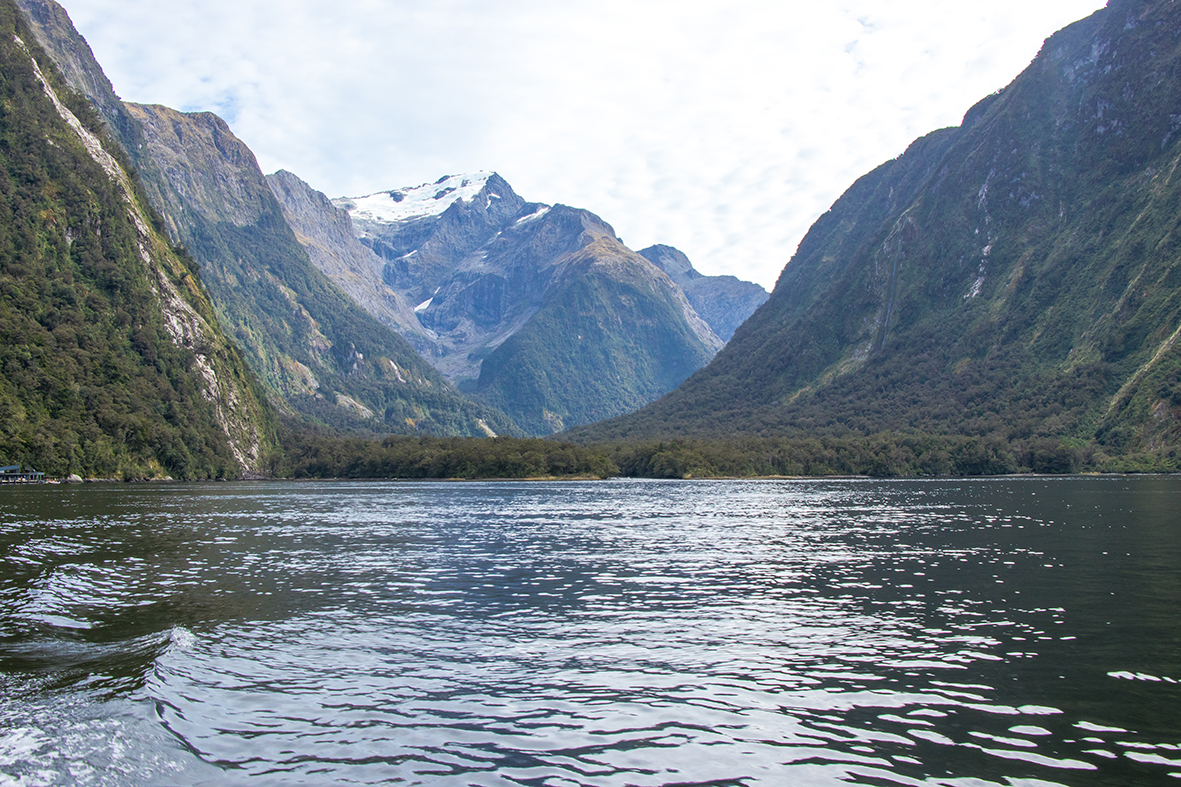 We do love to have the wilderness for ourselves but Milford Sound is a must. We simply can't avoid such beauty when in New Zealand. Many people ask which of the two big sounds to pick for a visit: Milford or Doubtful. We are not choosing just one, we pay a visit to both of them. That's just something you have to when you love nature, you cant choose. We want it all. In the next blog post I will write about kayak adventures in Doubtful Sound. That was something extra.
MORE ADVENTURES: We walked on Franz Josef glacier >>
Our cruise in Milford Sound is a collaboration with Go Orange. All blog posts written before and after this trip is my own opinions and I would never write something that I don't stand for. All posts are written by me based on how I experienced it.