This is part 4 of our road trip in "The Catlins". You can find part 1 about Bluff and Slope point here. You can read the other part about a mirror blank lake and beautiful waterfalls here. We also stopped in "Surat Bay" where the sea lions lie and relax you can look at loads of photos here.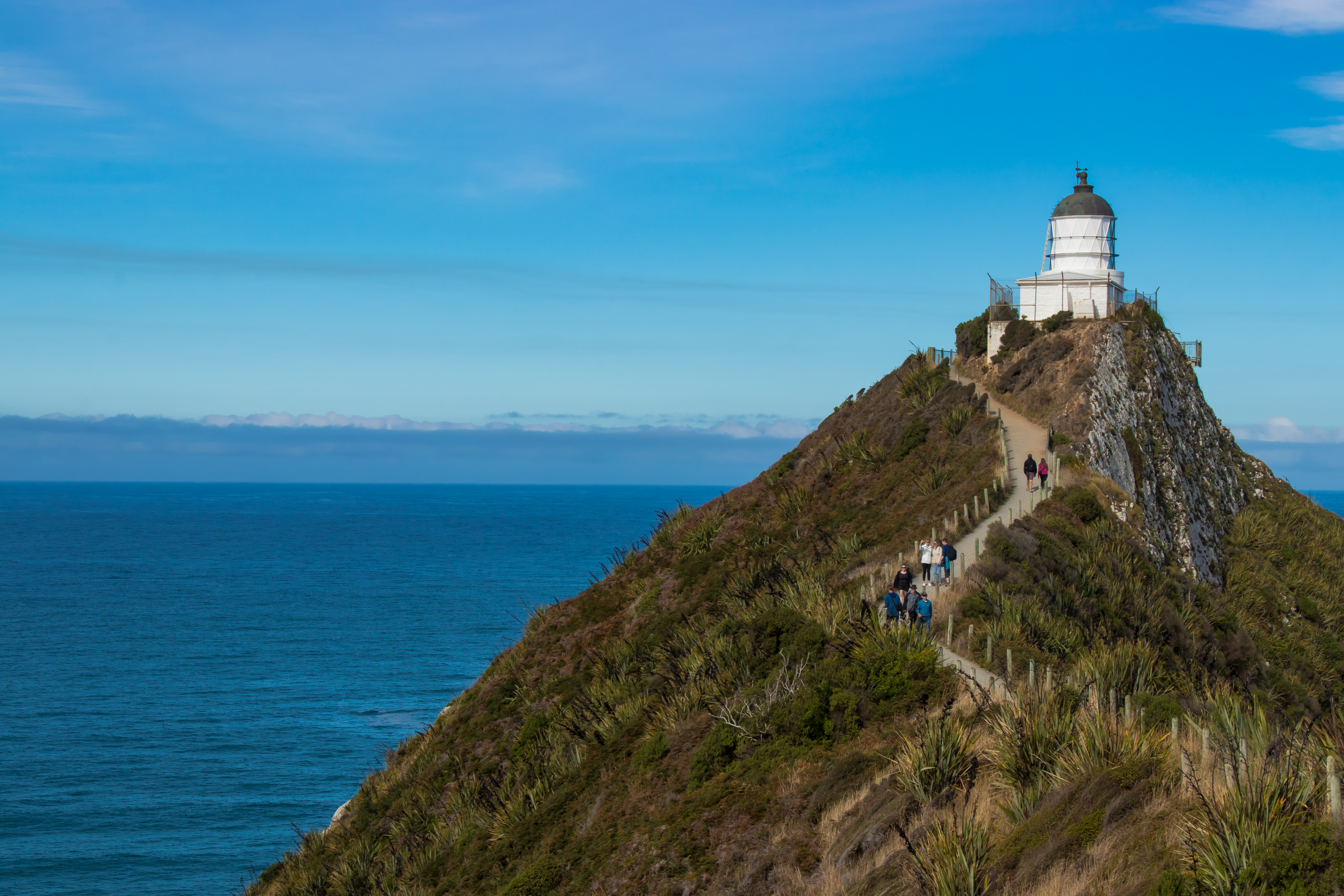 Nugget Point – A walk to the lighthouse
Nugget Point is a cape that points straight out into the sea like a arrow. At the far end there is a lighthouse that was built in 1870. This is the most southeastern location in New Zealand.
This is a quick stop and quite popular with tourists who want to take that image of the lighthouse and the sea.
If you are lucky you can spot seals here. We saw a seal swimming around in the water just below the slope on the way out to the lighthouse. On one of the large rocks out in the water there is a whole seal colony. They were too far away to get some good pictures. But in our binoculars we could see big seals relaxing in the sun. The seal pups jumped around, bounced and played with each other.
The place is called "Nugget Point" because of all the rocks scattered in the water below the cape. They look like "nuggets". See for yourself in the picture below.
One night in Brighton – now we leave The Catlins
After our stop at Nugget Point, we drove out of The Catlins and closer to the town of Dunedin. We stayed at a freedom camping spot in a small community called Brighton. Just by the sea with a beautiful beach.
When Leanne was still sleeping in the morning, I went for a walk in the sunrise down the beach. Here are some pictures from the morning "golden hour".