Today we give you a chronicle from guest writer Patric Olé:
Traveling, learning new things and gathering experiences, these are three of the main things most people would mention when it comes to what they're interested in. There's a way that guarantees all of these things and that is traveling on your own. Yet, most people never do it. To get on a plane and take off all by yourself is far from an obvious choice. But it shouldn't be.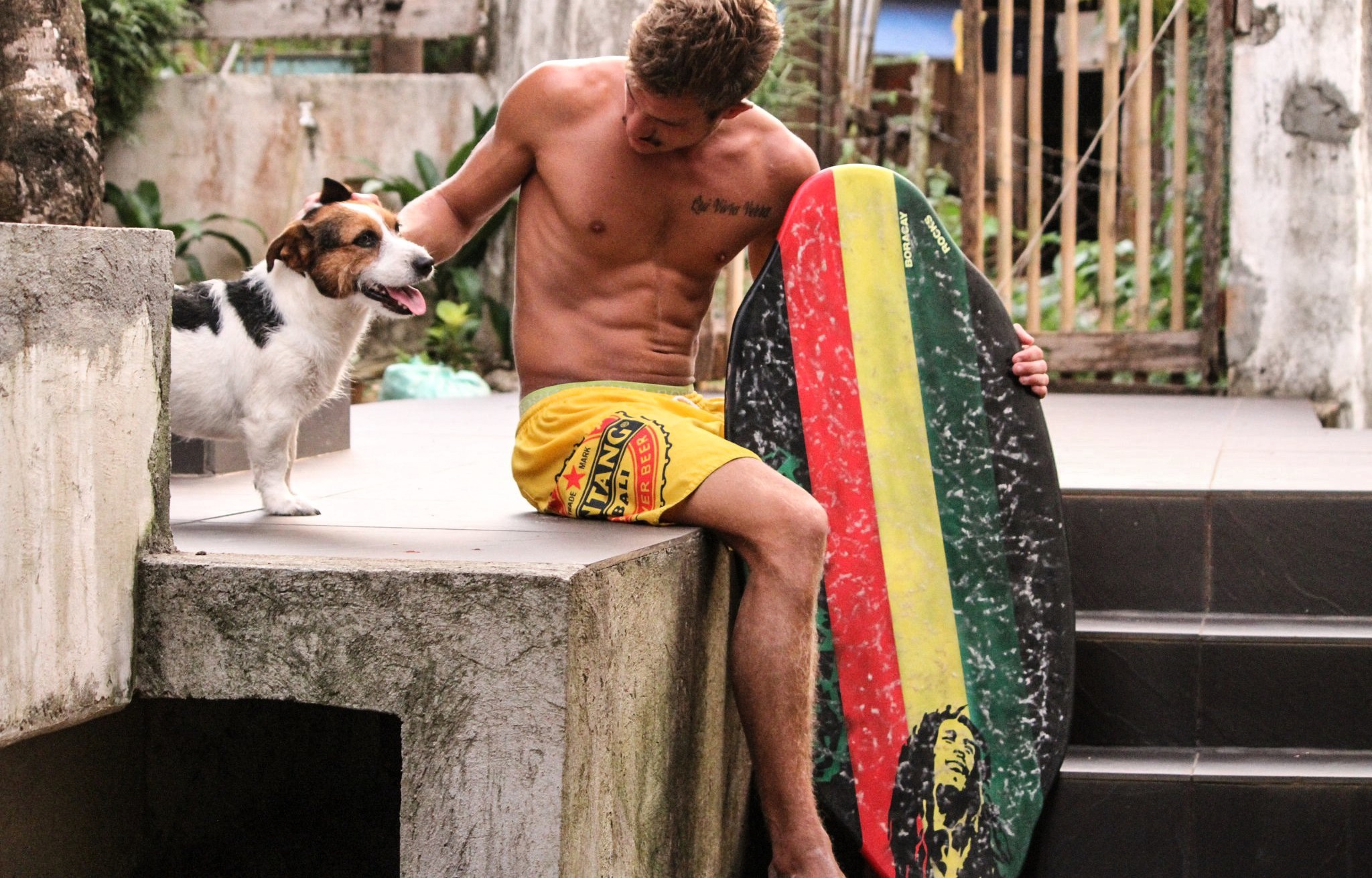 You feel the nervousness approaching, afraid of what's waiting up ahead. To travel out in the unknown often comes with some amount of anxiety. But it's all about giving yourself the chance, a chance and an experience that will help you grow as a person. Are you in the mood for sushi? Then eat sushi. Do you want to get to know new people? Then say hello to strangers. You want to get a diving certificate? Go for it. Forgot which day it is? Awesome. Time to go home? No one stands in your way. That feeling of pure and utter freedom is unbeatable, as it is all up to you to make that next move on the chess board that is your life.
Through the years I've spent many and long periods of time as a traveling backpacker. Curiosity has driven me to explore new places, cultures, food and people, all with a smile on my face. You can call me an open minded adventurer who always get to experience excitement in my everyday life, which has led me to a lot of new friends. The moments and passions who has presented itself are countless. I look back to when I with broken sneakers and a tiny flashlight climbed a volcano in Bali. I did it together with a local guide that never missed out on an opportunity to get a cup of coffee, which led to many stops and exchanges of life stories along the way to the top.
Snorkeling in the clear, blue waters of the Philippines where the majestic whale sharks just went about their day right next to me, jogging in Tanzania where a Masai just spontaneously ran up next to me and continued to run beside me with his homemade slippers and his long checkered coat are just some examples of unique and wonderful moments I never could experience at home.
You can't study experiences, you have to live them. It's the best way to get the opportunity to find perspective, both on the world and about yourself. In case you would start to feel a bit homesick, no worries. Wherever you may be in the world, the comforting feeling of enjoying your mother's home cooked meal is never more than 24 hours away. I consider it being self-deception not to get out there and try your wings and see if you can fly on your own. Everyone should try it at least once in their life. It might not be for you, but it's also possible it could be the very best thing you've ever done.
The world is at your feet, explore it. I know it will cost you money but you will return home as a much richer person. Richer in life experiences that will be with you for the rest of your life. Memories and pictures that can turn any gray, rainy day into a colorful and harmonious inner journey back to those epic moments.
I dare you to grow as a person and take that step out in the world. Direct your journey the way you would direct the movie about your life. You might discover, that your best friend actually is yourself. Only you can take the step and get on that plane, but don't you worry. I can promise that you'll never have to feel lonely.
Like "A different life" on Facebook to get more texts like this in your feed:
Patric Olé
Guest writer