Every day is an adventure, that's how are life is right now. Are we not tired of it? How can we be tired of adrenaline and endorphin injections every day? It's probably the opposite, we want more. We are addicted!
In Queenstown there is an abundance of activities that can offer these injections. I have already tested bungy jump and now it was time for white water rafting on the famous Shotover River.
We absolutely love white water rafting, it has become OUR activity. As you may remember, we had a crazy fun day rafting on the Buller River. When in Queenstown, of course, we couldn't resist the wilder Shotover River.
We booked our adventure on the river with Go Orange and the day starts with a scary bus ride through the mountains via "Skippers Canyon Road". The road that many call New Zealand's most dangerous and scariest road. A narrow dirt road that winds it's way along the mountain side with a steep drop on one side. On several occasions the right rear wheel on the bus hung over the edge – that makes you understand how scary this bit of road is. The bus also had the trailer loaded with all the rafts!
Once we are on the water and in the first rapid, we start laughing and then it's just a laugh all day long. One wild rapids after the other and we cannot stop screaming, laughing and bursting with energy. It's like riding a roller coaster, but a thousand times more fun. We bounce, rumble around, paddle forwards, paddle backwards and sideways. We are sprayed with water in every corner, we glide through an old mining tunnel and are having the time of our lives. It's hard to have more fun than this!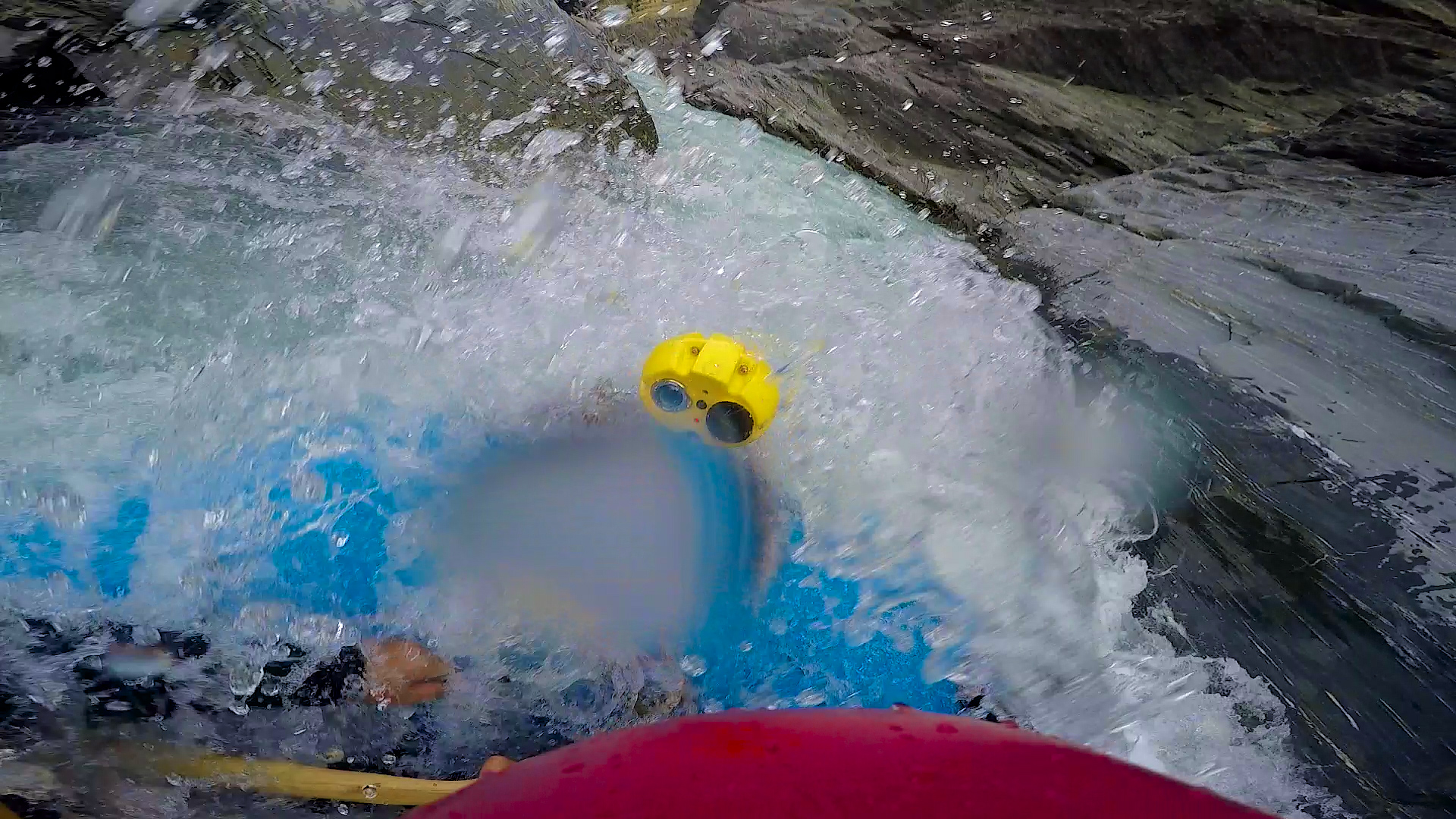 How can I make you understand? Every time I write about our life I find it hard to convey how amazing it actually is. We don't want to be better than anyone else but just want to inspire and share our passion to get more people to try a different lifestyle and realize that there is so much more to life than work Monday to Friday.
I still feel like a child, which is a fantastic feeling. The only thing we have planned for the day is play and laughter, either on the water, in the mountains, in a canyon or underground. It is exactly as it seems to be: Absolutely incredibly amazing.
Our adventure on the river is a collaboration with Go Orange. All blog posts written before and after this trip is my own opinions and I would never write something that I don't stand for. All posts are written by me based on how I experienced it.