A lot of people work hard to get there University Degree. Michael Graziano is on his way to get – what he calls – a Global Degree. Visit every country in the world to graduate.
"If you travel the world with a purpose and a passion you learn more and would have more of an impact than spending 4-5 years on university. Traveling the world is an education. Go to a normal university or travel is roughly the same costs", Michael says.
Today the project Global Degree is a group of four people, they have a Facebook page with nearly 50 000 followers, they have a show on Discovery Chanel, Hostelworld pays all their accommodation and Flightcenter pays for all their flights.
But let's start from the beginning. Michael, a young bloke from Vancouver in Canada, was living his life like everybody else. One day he decided to do a three week trip to Thailand on his own.
"People warned me not to go to Thailand. They said I was going to get robbed, ripped off and raped by ladyboys. I went there and it was like paradise", Michael says.
Follow us on Facebook fore more inspiring travel stories like this one: 
He tells me he learned a lot of things from going to Thailand on his own.
"I overcame my fear of loneliness, I made friends with a lot of people in hostels. I realized how cheap it was. It's more expensive to live in Vancouver. I spend more money on ghost costs at home, like electricity, water and phone bills and in Thailand I lived like a king. I realized travel is inexpensive, friendly and safe."
There and then he made a promise for himself. To go to every country in the world before he turn 30.
"It was a pact with myself. A no going back promise or I'm going to die trying."
And that's pretty much the very beginning of the project Global Degree. When Michael came back from Thailand he went on Facebook and looked for a videographer to join his plans. He found Alex Hennessy. And he also found a lot of sponsors who liked the idea.
"I sent a tweet on Twitter to Ray Nolan, the founder of Hostelword. I told him I wanted to go to every country in the world and he responded very well. They were willing to support us", Michael says.
And just like that he also walked in to one of Flightcenters offices in Canada and said the same thing. And boom, now he had both accommodation and flights all sorted.
Follow this page on Instagram for beautiful travel photos from all over the world:
It sounds so easy when you tell me this…
"It's easy, but you need to have a few things, you need to have a plan, need to give them content that they feel proud of, you need passion and fire in your heart", Michael says.
So Michael and the videographer Alex Hennessy traveled South America together. They didn't know each other before but became good friends. They started up the page Global Degree and produced videos of everything they did and the group of followers grew bigger and bigger.
What makes you want to inspire people like this, why don't you just travel the world?
"Ever since Thailand people have been messaging me saying my posts have been inspiring and inspired them to overcome their fears. It's a showcase that everything is possible. If I can travel the world you can overcome your fear."
When I'm talking to Michael he sits at the airport in Dublin, Ireland waiting for a flight to Amsterdam in the Netherlands. He and the rest of the people behind Global Degree have just started their eight months of traveling to 50 countries in Europe.
"It's amazing, it's like leaving reality and enter the fantasy world. Everyday I'm really, really thankful for the position I'm in. I'm thankful for the people I'm with and for the people who are helping us an continuing to help us. And I'm also thankful for the people who watch our stuff and becoming inspired."
He tells me about the last weeks. The first weeks of the trip in Europe.
"To see the northern lights in Iceland was unforgettable and amazing. A god like montage coming to you directly from the sky. And the blue lagoon in Iceland was incredible. And driving the coast in Scotland to the isle of sky was beautiful. It's amazing how easy it is to meet people. It's amazing how much fun I can have in one day. It's amazing to just see how much the world can offer you and how much I can learn from a conversation with a random person or a stranger", Michael says.
Michael talks with such a fire in his voice. He is truly inspiring. I can't stop thinking of his idea with the university versus traveling. A lot of people that have been traveling say their travels were such a good education. Michael can explain it in such a fascinating way like no one else.
"If I'm interested in history I can either go to school or I can travel the world and go to museums and hear the storys from locals. If I'm interested in meditation I can go to countries in Asia and learn about it", Michael says. He can go on forever. He has a bottomless source of examples.
And I guess he's right when he talks about how good travel is for you.
"Of all the people who quit their job to travel the world, guess how many of them said it was the worst thing they done? Of all the 100 people I met they said it was the best thing they've ever done. I'm going to keep proofing this message and if people don't want to listen that's their choice."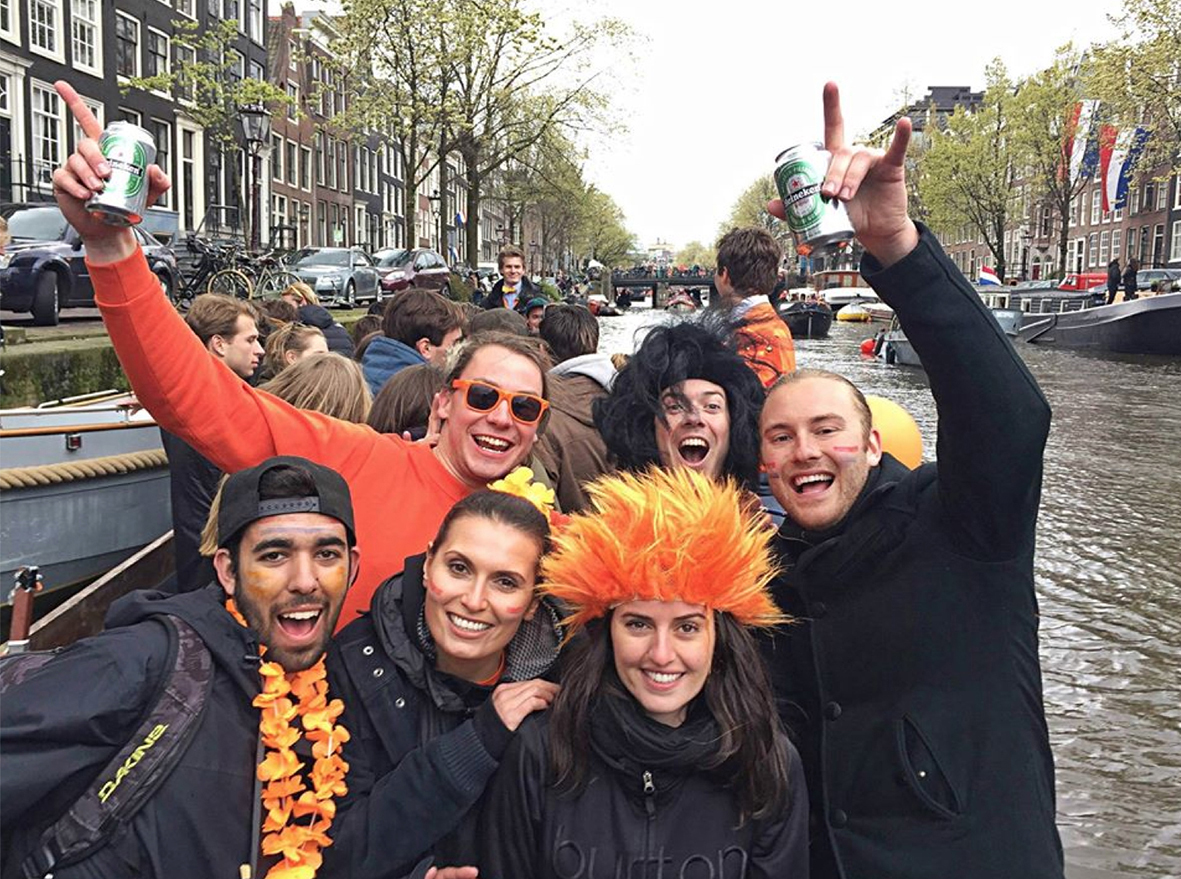 Michael is a strong believer of the old saying that life is to short to not follow your dream and your heart.
"I've almost died a couple of times, I can die tomorrow. I've lost too many people and it's unfair. I've learned that life is short. You only have today. So do it now. You can book a one way flight. Make it work, if you don't have money, scratch together what you can. If you decide to not eat on a restaurant for a month you can afford a flight anywhere in the world"
He continues:
"Do something your passioned about. In the end money is an excuse. If you're not happy with your life, do something about it".
Follow "Global Degree" on www.globaldegree.tv and on their Facebook page